"Talent Incubator" project will support 100 girls and women from Comrat and Balti regions to develop their digital skills
13 February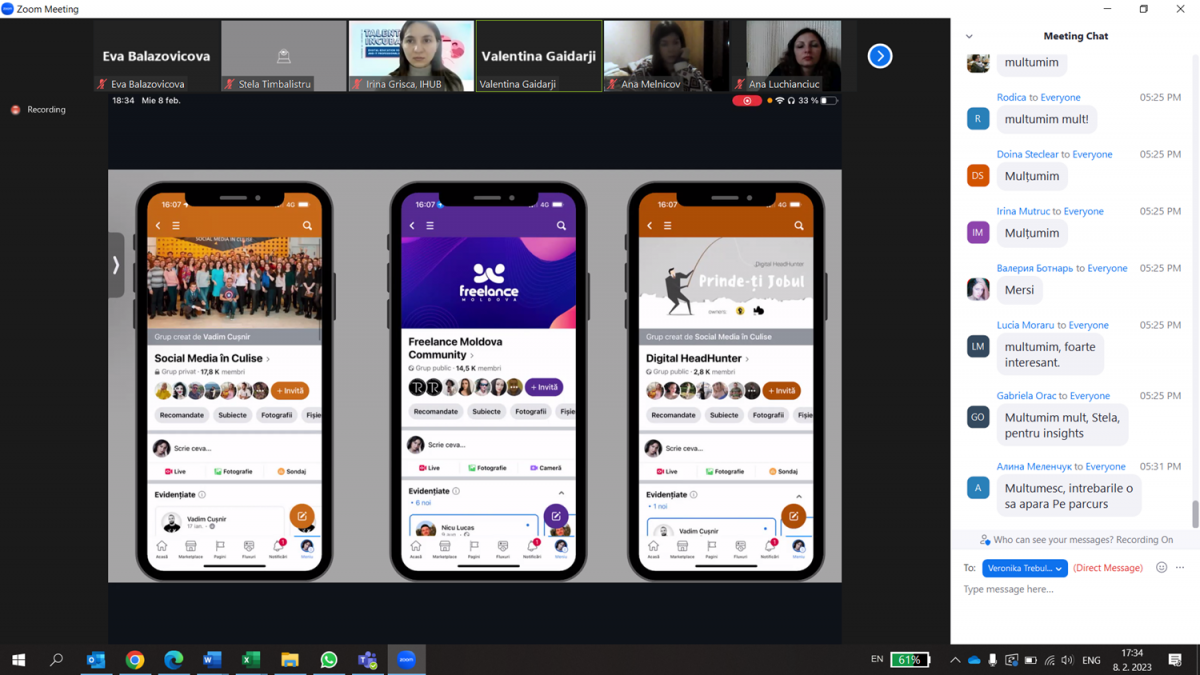 100 girls and women from Comrat and Balti regions will develop their digital skills, to be able to work online through international platforms for freelancers. Through Women in Online Work program, part of the "Talent Incubator" project, the participants will benefit from free courses, events, and mentoring sessions for some of the most requested professions in the online environment: Social Media Management, Graphic Design, Software Tester, and Web Design. The project was launched in partnership with EMA, the Technical University of Moldova, and ESET, with the financial support of SlovakAid.
Talent Incubator courses for women in ICT play an important role in empowering women and promoting gender equality in the tech industry. These courses provide women with the skills and knowledge they need to succeed in technology-related careers such as web/graphic design, social media management, and software testing, and also help to break down the barriers that may prevent women from pursuing these careers in the first place.
Talent incubator courses will offer a supportive and inclusive learning environment that is designed specifically for women. This can help to build confidence and provide a sense of community for women in technology. The courses will also provide opportunities for mentorship and networking, which can help women to make connections and gain access to opportunities for growth and development within the tech industry.
Veronika Trebulova, Development Diplomat from the Embassy of the Slovak Republic in Chisinau: We, as SlovakAid, greatly support women's empowerment, it is a very important topic for us, especially in the ICT sector where women are underrepresented. To create equal opportunities for work and education, SlovakAid contributed to this project with the amount of more than 185000EUR. I applaud all women who joined the Talent Incubator, and I hope it will be a great experience and that it will be useful for their future careers.
Eva Balazovicova, Project Coordinator, EMA - Development and Mobility Agency: We are very glad to be here, first of all, I want to thank SlovakAid for supporting our initiative to empower women from these regions and offer them the possibility to gain new ICT skills. The curricula for each course are very interesting and I hope you will use these courses as a great opportunity for professional growth, networking, and developing the regional communities.
In addition, Talent Incubator courses can help to address the skills gap in the tech industry and provide women with the training they need to succeed in a competitive job market. This can help to promote diversity and inclusion in the tech industry and create a more equitable and inclusive digital society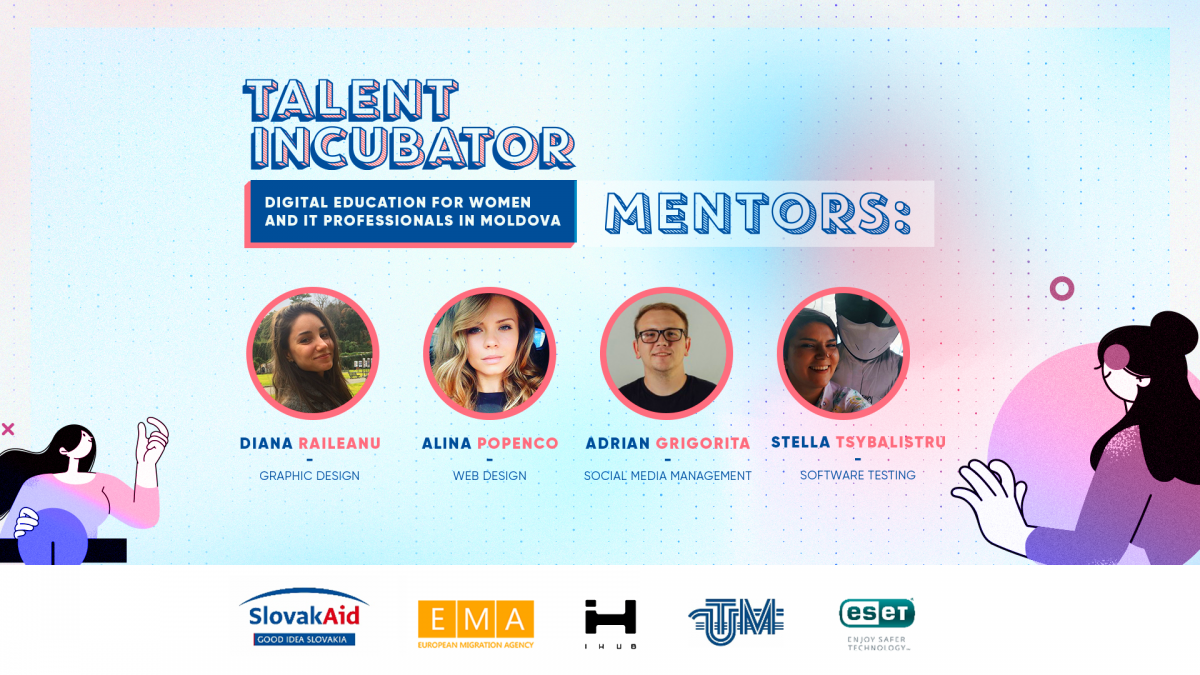 Irina Grișca, Manager of IHUB Chisinau: Through this initiative, we want girls and women from the Comrat and Balti regions to get more involved in the IT field and achieve the personal, professional, and economic development they need. In the coming period, we will offer girls and women who have signed up to the WOW program the opportunity to attend tech courses, mentoring hours and support in the learning process, and participation in IT programs and events.
Mentoring programs for WOW participants
As part of the Talent Incubator project, in the last stage of the "Women in Online Work" program, the participants will undergo a mentoring period in which they will be guided in the hiring process.
Veronica Melinte, Tech Women Ambassador 2022, Tech Women Community:
On behalf of the Tech Women Moldova community, we want to encourage you, we are sure that you will succeed in achieving the goals you have set for yourself. ICT is a very open field for women, where women are ready to help and support each other for professional advancement. I am glad that there are so many women who want to embrace an IT profession, the Tech Women Moldova community is at your disposal for help and guidance, our mission is also the empowerment of women in the ICT field, and the growth of the community, including in the regions.
Alexandrina, WoW graduate, Balti: Being on maternity leave, I decided it was time to make a change, and when I saw that the "Women in Online Work" program launched a new edition, I said it was my chance. We did the manual testing course with a very good mentor who guided us and taught us how to use various tools from the beginner level to more advanced actions. Also, within the project, we managed to update our CV, and Linkedin page and create a profile on freelancing sites. All the activities had the expected effect because I managed to be employed in an IT company, as a tester. The program gave me the opportunity to work in the IT field, even with no prior background. I am very thankful to have had such an amazing experience that changed my life so much for the better.
The WOW courses are part of the "Talent Incubator" project launched in autumn 2022, with the financial support of SlovakAid, implemented by IHUB in partnership with EMA - Development and Mobility Agency, the Technical University of Moldova, and ESET.