Everything you need to know about electronic payments offered by Paynet for companies
5 August 2021, 17:30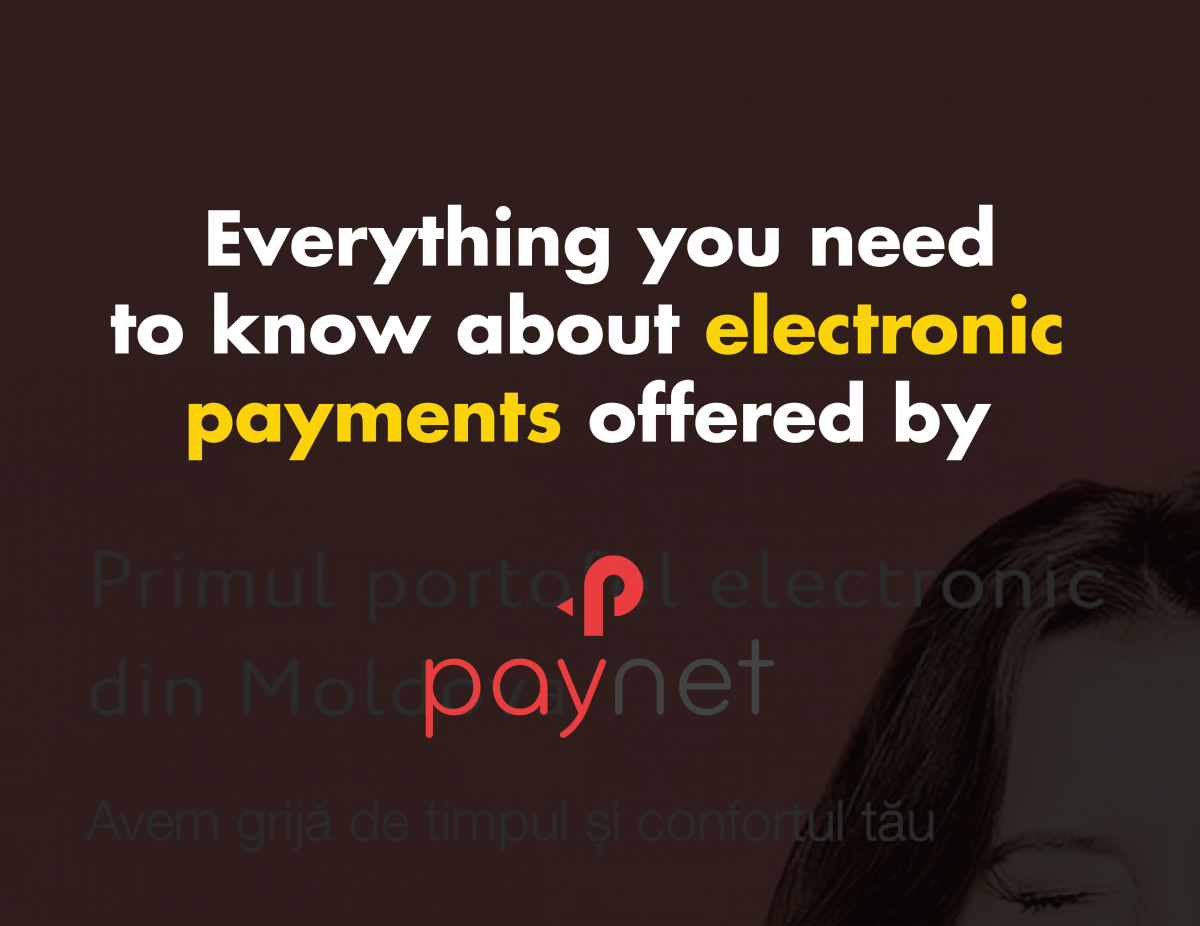 Online payments are convenient because they allow you to make transactions anywhere, anytime. The biggest advantage for customers is convenience, and as a merchant, it is important to respond to this preference. A payment gateway allows a merchant to overcome geographical limitations and increase their revenue.
The electronic payment system is becoming more and more popular, due to the development of information technologies and the popularity of online shopping.
Because iHUB Chisinau residents have been embracing technology in all its forms, we have been using the Paynet electronic payment service for about a year. Whether they pay online, on www.paynet.md, or at the Paynet terminal in our space, iHUB residents do not worry about having cash on hand.
Paynet is a FinTech company founded in 2013 with the desire to bring innovations in the field of electronic payments on the Moldovan market, taking into account that this field has registered a rapid development and growth globally in recent years. The company is continuously developing its product portfolio, and at the moment, it offers solutions for both the business environment and individuals.
For companies, Paynet has developed a payment processing service, which integrates online payments for eCommerce. The newest solutions offered are:
- Electronic Invoice;
- Payments by QR;
- Generation and processing of electronic tickets;
- Cash Invoice.

What convinced us
Availability
Through Paynet, iHUB services can be easily paid for by both companies and individuals. Residents have a variety of ways to pay for our subscriptions: online payment, through the Paynet application, QR, or cash terminals.
Time economy
Online payments are convenient due to the speed of transactions and can be made with a click, without being present in the physical office.
Easy to use
Paynet gives companies access to a payment and invoice management dashboard that is easy to use and monitor. At the same time, you have access to your payment history, statistics, and all the information you need to track your finances.

With regard to payments, most providers do not charge additional fees. Some have a commission between 0 and 2%. Commissions are displayed before the payment is completed so that any user is informed if they pay a commission.
Currently, the Paynet portfolio has over 300 client companies, being leaders in the market of non-banking companies in this segment.