9 Tips on how to thrive in a coworking space
14 April 2021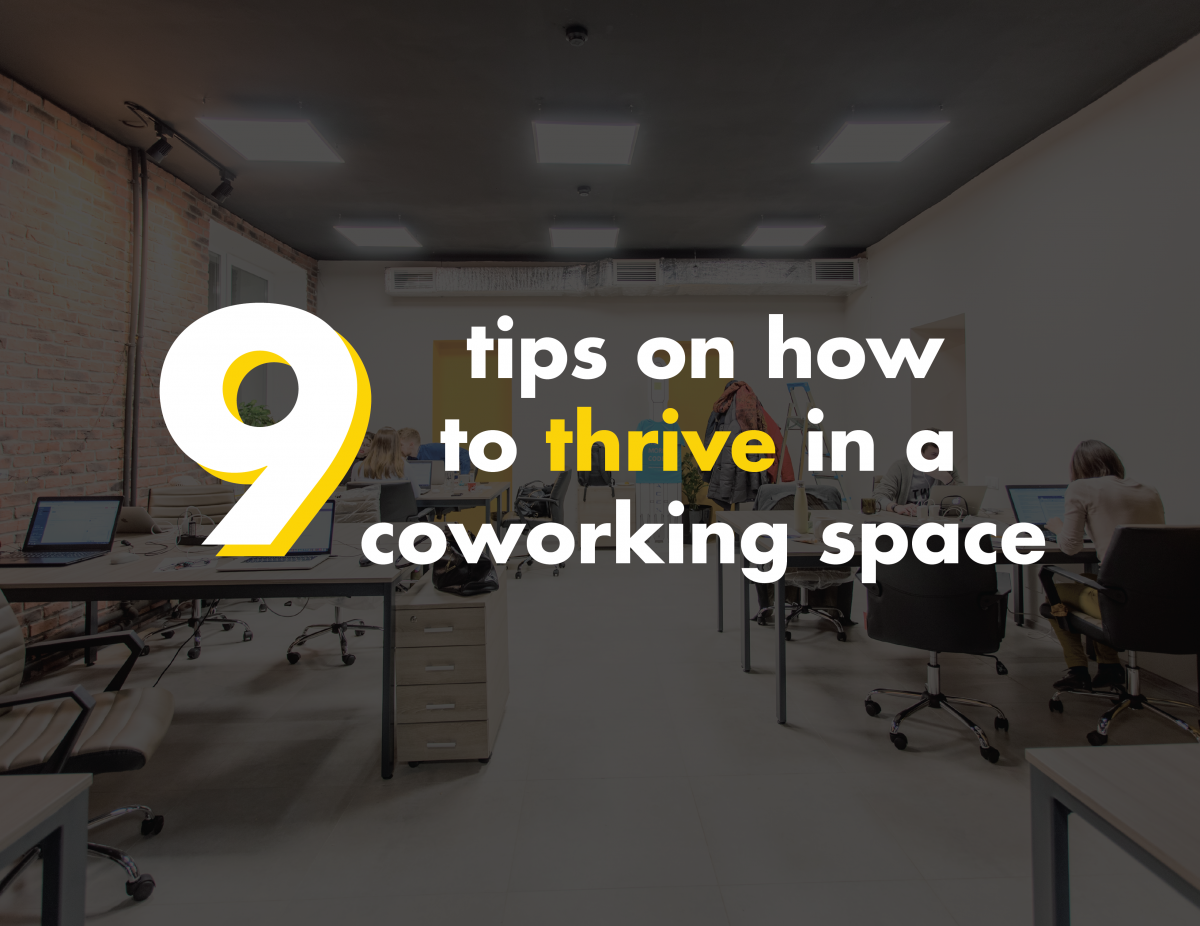 As the demand for coworking spaces becomes higher, it is more likely that you'll be sharing your workplace with other people who have different activities than you.
The location-independent entrepreneur is continuing to grow, particularly among Millenials. If you're not already co-working, chances are you will soon.
After speaking with many of iHUB's residents and employees, here's a handy coworking survival guide.
1. Be friendly
Smile, introduce yourself to people, and generally try to be a pleasant human being. If you have "A Case of the Mondays", stay home. You're working remotely anyway. If anything unexpected happens (like the internet goes out or, god forbid, the coffee runs out), smile and take it like a champ.


2. Pay your freight
If your company is paying for you to co-work, you can skip ahead. If you are paying your own way, make sure to pay your fees on time and in full. Respect the established fee structure at the space.
3. Respect the staff
The staff at most coworking spaces are incredibly friendly and beyond helpful. Many of them are budding entrepreneurs themselves. They are not butlers, waiters, or garbagemen. Be sure to treat them with respect. Learn all their names, and say hello in the morning and goodbye at night. This goes double when you are coworking in a foreign country. The staff will be there to save your life when you desperately need to print a document and the printer is out of ink, or when your Mac gives you the spinning wheel of death.
4. Keep it clean
Keep your workspace relatively clutter-free, and don't leave lots of food waste or easily spillable beverages around other people's expensive laptops. Keep the bathroom and communal kitchens clean too. All residents are sharing the area, so be clean and respectful of others.
5. Don't bring the noise
Headphones are your friend and everyone else's. If you have to make a lot of phone calls, most spaces have booths or rooms you can use. Some spaces have "quiet rooms" for intensive work. Respect the rules in these areas. The conversation is acceptable in most spaces, but try to keep voice volume at a reasonable level because the vast majority of people are there to get work done. There's often a lounge or outdoor area that's great for socializing or boisterous conversation, so take advantage of it.
6. Participate
There are a lot of great educational and social events hosted by coworking spaces. Try to attend as many as you can. You'll learn a few new tricks, upgrade your skills, and have some fun with your fellow coworkers. Take advantage of the opportunity to further your education and also meet like-minded people. You never know who you will meet — you may make new friends, find a client, a business partner, or even a romantic partner.
7. Give back value
Do you have a skill or story you can share that will help or inspire your fellow coworkers? Give a presentation, a lecture, a screening of your project with a Q&A, a preview of your new book, or a demo of your Top 10 Excel tips. Coworking is a community experience, and communities work best when there is a give and take from the members. Even informally over a coffee in the cafe, share what you know with the people around you. The results will surprise you.
8. Give feedback
Coffee cold? Problems with the electric outlets? Is it the best coworking space you've ever been in? Tell the staff and management/owners. Positive, constructive feedback is often greatly appreciated. Good Management is striving for a strong community, and in most cases, they are looking to improve the user experience for their members. Keep the lines of communication open in the community. Don't treat your coworking space as a convenience store.
9. Be grateful
Science has shown that grateful people live longer and stay healthier. Think about this for a minute. If you are coworking, you have every reason to be grateful. We have the freedom to work remotely, at interesting and sometimes amazing coworking spaces all around the world. We don't have to work at home alone either. We can travel and plug into a community of fellow coworkers, and learn and share with them, whatever continent we are on. The community is diverse, smart, and growing. That's something you can be grateful for every day when you're coworking.

Be good to others, give back to the community, and don't forget to enjoy the time you spend coworking!